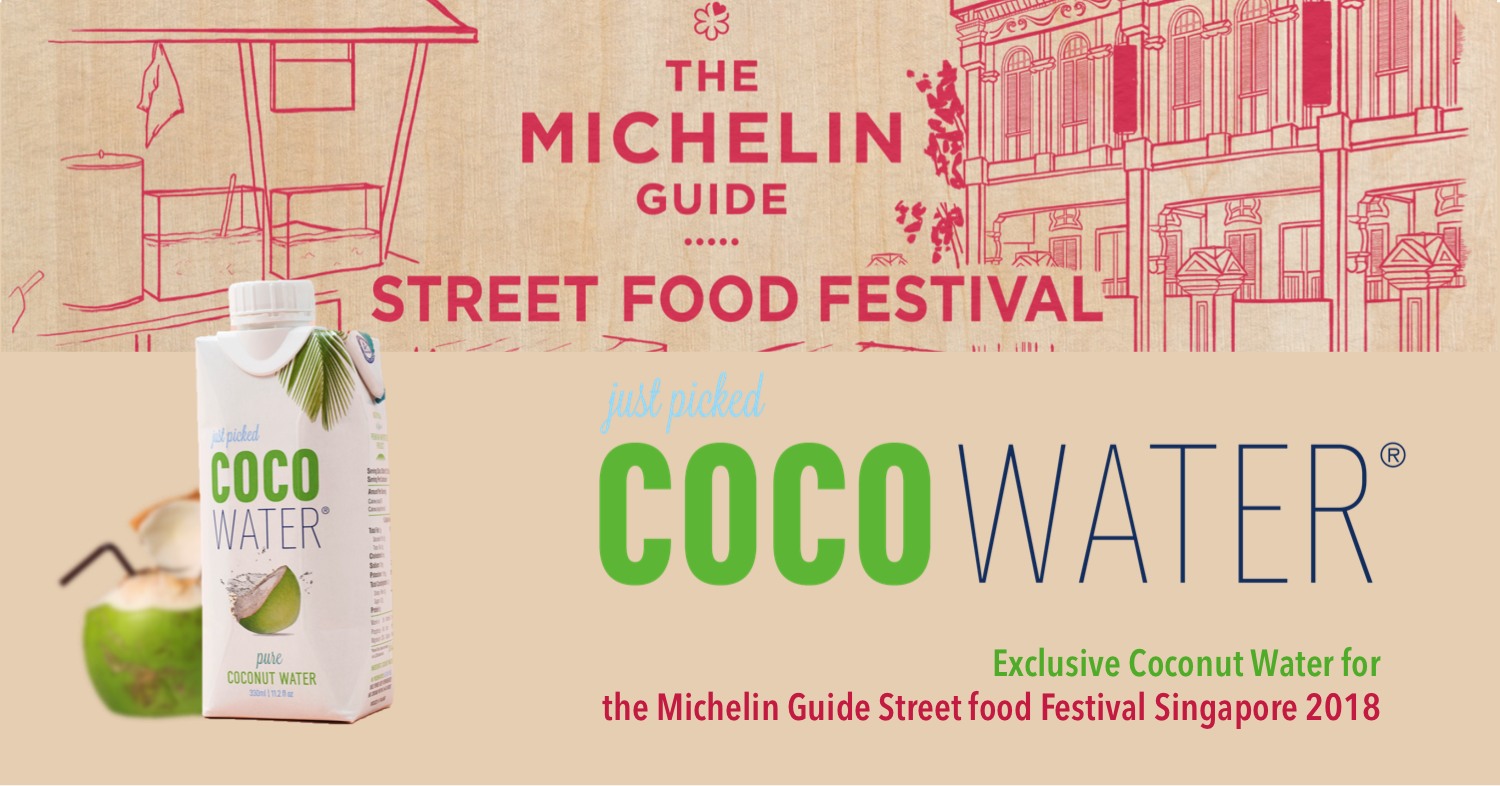 03 Mar

MICHELIN Guide Appoints Provenance Distributions As Exclusive Coconut Water Supplier For Street Food Fest 2018

Provenance Distributions has been appointed by MICHELIN guide & Robert Parker Wine Advocate as the exclusive coconut water partner for the MICHELIN guide Street Food Festivals in Singapore (held on 30 Mar – 1 Apr 2018 at Resorts World Sentosa) and Hong Kong Macau (dates to be confirmed) for the second year running. Provenance Distributions' best-selling coconut water brand 'Just Picked CocoWater' will be showcased at these events.

The MICHELIN guide Street Food Festival will feature a specially curated line-up of establishments recognised in the Singapore and Hong Kong / Macau editions of the MICHELIN Guide 2017. Each F&B concept will present their signature dishes at the events, and collectively showcase a wide variety of cuisines.