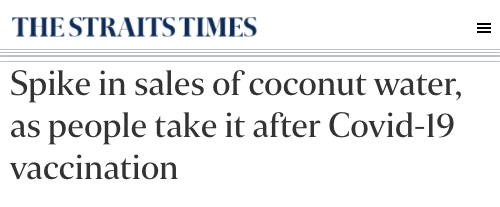 31 Aug

Spike in sales of coconut water, as people take it after Covid-19 vaccination

The Straits Times reported that sales of coconut water have surged in Singapore, as some consumers believe that the beverage can ease the side effects of the Covid-19 vaccine. Our company founder and director Mr Kevin Tan mentioned that CocoWater sales grew gradually from April, and are now about 60 per cent more than before June.

Check out the full Straits Times article.